15th level is a level made by usermame 62 in celebration for having people play his sort of okay levels, the level was intended to be the most difficult level that usermame 62 had made so far to say "thank you!"
To play this level simply click on the URL http://trackmill.com/coloraze/levels/7490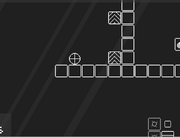 Ad blocker interference detected!
Wikia is a free-to-use site that makes money from advertising. We have a modified experience for viewers using ad blockers

Wikia is not accessible if you've made further modifications. Remove the custom ad blocker rule(s) and the page will load as expected.